Today is Saturday, but everyday is pretty much the same for the people here except Sunday, because this is the time of the big "summer vacation" from schools and it is so hot and dry not much work is done in the fields. The morning was spent spending several hours with Augustine and Tommy finalizing the script for the Collaborative Drama. Then it had to be printed and photocopied. Now, printing and photocopying is very difficult in Padibe. There is actually one shop that has both machines, but it depends on if the power is working on this day or this hour, if there is paper on hand, or if there is toner in the machines. If not, TIA, you just have to wait until they get it. Thankfully, it was our lucky day and all was prepared, even though it took hours just to print and photocopy the script.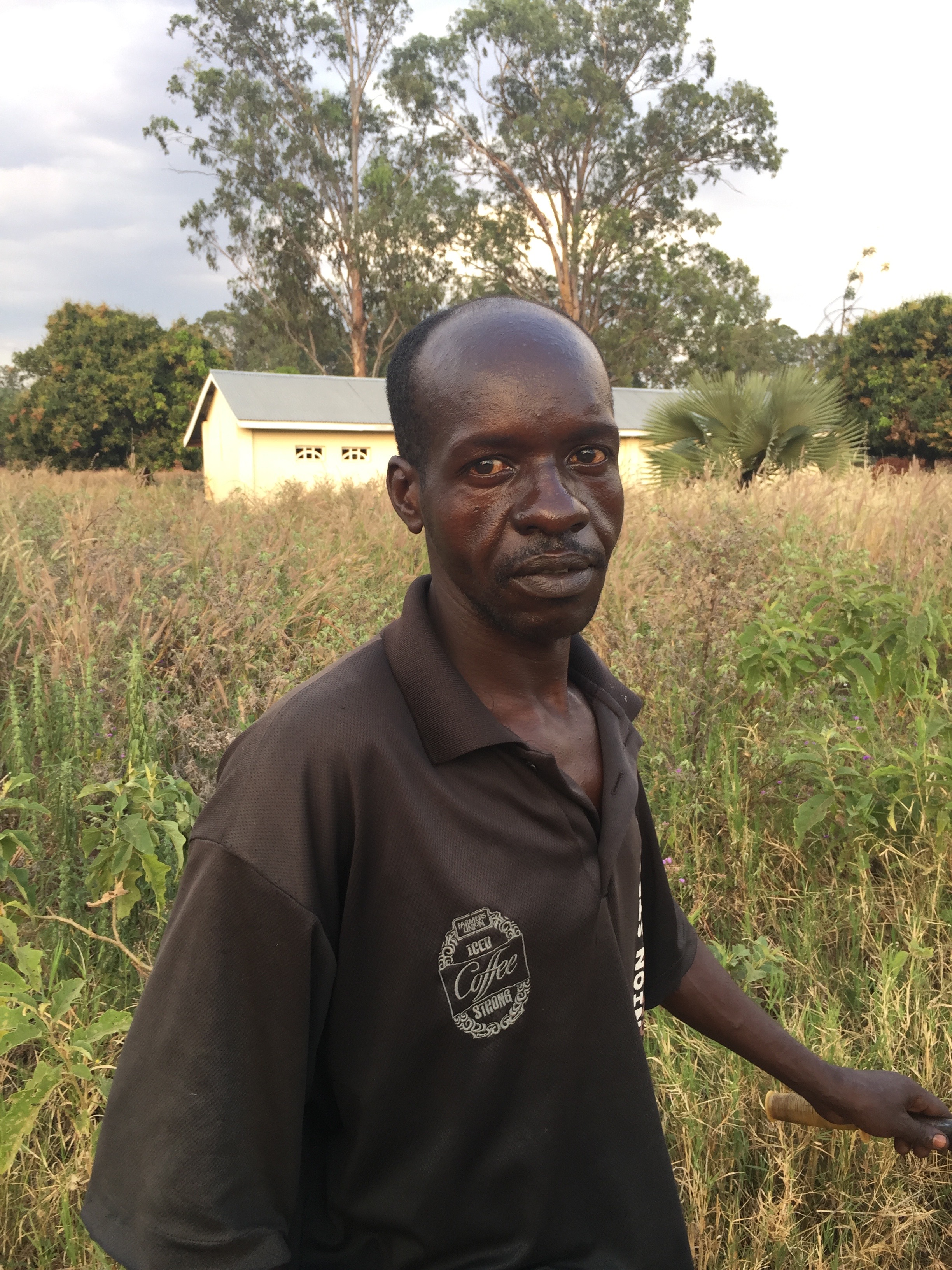 After that I met a man who said his name was Alfred and was a local fisherman. I couldn't imagine where he fished, but he said he would bring some on the next day. I later found out that there is a small dam a few kilometers away where you can get some kind of mud fish. Needless to say it was not something Doris would accept for feeding us at our table.
All of the afternoon was spent with Onencan Simon Peter, the student we support at Lacor seminary, and his family at their place. Thomas is his elder brother and is also going to attend major seminary, but with an order of missionaries in Nairobi, Kenya. As is tradition here, if the elder brother is present, he does most of the speaking to the visitor. Here is photo of some of the younger children and others who gathered from nearby homes.
Here are a few video clips as the children were entertaining me.
One girl of about 12 was very shy and very afraid to speak. I asked Simon Peter if I was scaring her. He said no, she is an orphan they have adopted some three or four years ago. Her mother was tortured quite badly for a long time by the rebels and she lost her mind along with her body being in very bad shape. Since the girl is part of the clan, it is the responsibility of other clan members to take care of children whose parents have died or are incapacitated. So, Simon Peter's parents took the young girl in and now take care of her. I asked them if she would like me to pray for her and with their eager permission did so on the spot.
That evening I thought I was going to Otim Richard's for dinner, but it turned out to be a function for a rather new group int he community : Friends of Life. It is a group that any one can join for a small ($3) membership fee and monthly dues of $1.50. Their mission is to support each other in their needs. I, of course, joined and paid up for a whole year with the condition I would be excused from the monthly meetings. There were a few speeches by the local invited politicians, a game where many won a small prize (mine was a simple pen), a dinner of goat meat or roasted pork, cabbage with tomatoes and onions. This was followed by "drinks" of either warm beer or soda and much dancing. It was great fun.
Then it was off the bed.